Listen to what Whoopi has to say about Joan-Marie!
Click Here!
"I heard the Whoopi show on
the radio this morning and
I`m very impressed with
your gift."
- Martha
---
FREE Gift
from Joan Marie
Sunlight Meditation
"This meditation will help you experience inner peace and healing"
| | |
| --- | --- |
| Make sure you LIKE us on Facebook where you will be able to interact with us personally and see all that we are doing. | |
September 27th and 28th.
in Redondo Beach, CA
"Join me for an exclusive, first-time-ever Retreat
Weekend on Healing your Lineage"
"It's Time To Create Your Own Lasting Legacy!"
TAKE THE FIRST STEP INTO YOUR FUTURE… AT THE LINEAGE LEGACY RETREAT

Diagnose Medical Problems with Intuition
Joan Marie Whelan - The Doctors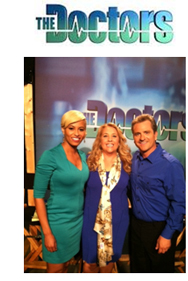 Break The Cycle That Continues To Disrupt Your Life!

In Just 2 Hours With Joan Marie, You Can Gain Insight On What's Been Holding You Back, Clarity On How It's Impacting Your Life and Direction On How To Heal It...
So YOU Can Begin Living Your Best Life!
MASTER LEVEL HOME STUDY TRAINING!
Many of you have asked for an easier way to work with me

This Home Study Program will enable you to be a part of my inner circle at an affordable price to you. It consists of:

1. the complete Master Intuitive downloadable classes- (10 classes)

2. The 150 + page workbook- A lifetime transformational tool

3. PLUS a Bonus + 2 private hours phone consultation with Joan Marie
Cancellation Policy: 72 hour notice is required to re-schedule an appointment unless it was an extreme emergency. There are no refunds on missed or cancelled appointment. We will gladly re-schedule an appointment as soon as possible according to Joan Marie's availability.

We have no cancellation policy for any programs after the first 72 hours that you sign up and or make payment. If you choose to withdraw from any program after the initial 72 hours time frame, you forfeit all monies that you gave to Joan Marie Whelan and or her Company or My Serenity House,LLC

All products are checked prior to being shipped.

All product lines are exchangable if damaged upon receipt, otherwise, all sales are final. If you accidentally ordered the wrong product, we will work with you so you are satisfied. You must first call the office at (941)-954-9001 to receive authorization to return any merchandise or program. Please Note: There is a $30.00 service fee on all cancellations and/or returns or credit card declines and the shipping and handling fee will not be reimbursed.

Defective Items: If an item you receive is damaged or defective in any way, we will be glad to replace it. Call us at (941)-954-9001 between 10am and 4pm EST Time or send an email to questions@joanmariewhelan.com so we can coordinate returning your defective item and delivering a replacement.
"Notice Regarding Publication of e-mails"
"Unless you expressly state that you do not wish your e-mail to be published on websites operated by Joan Marie Companies and My Serenity House, we we assume that you wish it to be posted. We recognize how important it is to maintain privacy and security for the personal information sent to us. For this reason we do not publish e-mail addresses or any information that could identify you."